LockCon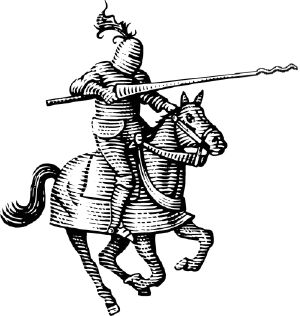 What is LockCon?

LockCon is an international conference about ... locks (mechanical, electrical, lockpicking, impressioning, safe locks, lever locks, old and new locks, new developments, lockpicking tools, lock security etc). It is the first in its kind and dates back to before the turn of the century. Every year, LockCon is hosting some pretty innovative and unique presentations. Besides these high quality presentations, there will be championships in lockpicking, impressioning and lever-lockpicking. One important issue about LockCon is that it is a place where creative energy flows and you can make friends for life. It is the place where top lockpickers, lock manufacturers, lock designers, lock collectors and others interested in locks meet one another. In other words: it is a unique event. To give you an idea read this, this, this and this posting on Blackbag.
In 2017 we had an invited speaker, paid for by Toool NL, which is Tim Jenkin. He was jailed in South Africa in the 1970s but escaped after learning himself to pick locks and successively pick more than 10 locks to get his freedom back. For the first time, Tim has talked about the lockpicking aspect of his escape.
When will LockCon be held in 2018?

We don't know yet. But we expect somewhere on a friday/saturday/sunday in late October. Beware, subject to change!
Where will LockCon be held?

In 2017 it was in Berckt Castle in Baarlo, the Netherlands. Chances are that in 2018, it will be held there as well.
How do I get there?

It will involve flying to Amsterdam Schiphol, Eindhoven, Weeze (Germany), Maastricht-Aachen or Düsseldorf (Germany), some driving or train hopping and a bit of taxying. If you arrive at Schiphol, you can buy a single fare second class ticket (or first if you like better seating) from one of the big yellow machines with destination "Venlo". This should cost €23,70 for 2nd class, €40,30 for 1st class. A train departs every half hour, with destination "Venlo". Get out at the latest stop (Venlo, takes 2 hours and 10 minutes). From Maastricht-Aachen airport, take the bus to Sittard. There, take a train to Roermond (14 minutes) and change trains to Venlo (22 minutes). From Weeze airport you can take a bus (reservation needed!) to Venlo, see Weeze Shuttle.
When in Venlo, you can take bus 77 to De Berckt and walk the last 500 meters. See Google Maps. Another option is to take a taxi. It will take less than 15 minutes to reach the location.
Who will attend LockCon?

A lot of interesting people. There will be lockpickers, safe technicians, locksmiths, 24-hour opening services, lock manufacturers, lock tool manufacturers, hackers, members of the law enforcement community and the occasional spie ;-). LockCon is the most international conference on locks. We have people attending from several European countries, the USA, Australia ... and the list is growing.
How Much is the entrance fee for LockCon?

We try to keep LockCon pretty cheap, considering what you get. We have no prices yet, but last year, entry to the full event cost €190. This price included food and three overnight stays in the hotel in rooms that will fit 6~12 people, access to all talks, workshops and competitions, badges and prizes for the winners. There are no day tickets. Smaller rooms are also available at additional cost.
Wow, where do I sign in?

Not so fast. LockCon is an 'invitation only' party for the locksport community. It is open for members of SSDeV, Toool.US, and Toool.nl, but we reserve the right to deny people even if they are member of these organisations. If you are a member of another well respected locksport organisation there is a good chance you are welcome as well. If you are none of the above, you will need to find someone to introduce you and hope there is place left. We have set the maximum number of attendees to one hundred.
For this event we have reserved ten to fifteen seats for people we never met before. If you think you have something to contribute, or just are a very enthusiastic lockpicker who does not have the right connections yet, please mail us anyway. We are open to interesting people and might be able to work something out. Just give it a try, you might get lucky :)
Can I has T-shirt?

T-shirts for LockCon 2017 were not designed. It takes us too much time and having them printed beforehand has the risk of printing too many. Feel free to use the logo displayed on this page to make one yourself.
I want to know the program before signing up, what is it?

The 2017 program can be found at lockcon2017.ics. There is no program for 2018 (yet).
Code of Conduct (inspired by the EMF Code of Conduct)

We are committed to making LockCon a welcoming event for everyone.
Sadly, technology events have a notorious reputation for harassment. We've set these ground rules to make it abundantly clear that this kind of behaviour is not acceptable, so that everyone can feel comfortable attending LockCon.
Everyone who visits LockCon is required to abide by this code of conduct, both at the event and on any online channels. We will not tolerate harassment of participants or discriminatory behaviour of any form. Specifically:
Do not engage in homophobic, racist, transphobic, ableist, sexist, or otherwise prejudiced behaviour.
Do not harass people. Stalking, unconsented physical contact, or sexual attention is harassment. Dressing or acting in a certain way is not consent.
LockCon is a shared space, but every participant's personal space is their their own. If you are asked to leave someone alone, you must respect this.
Some attendees may not want to be filmed or photographed. Respect their wishes.
Aggression and elitism are not welcome — nobody should be afraid to ask questions.
If you break these rules, we may expel you from the event without a refund, and we may ban you from future LockCons.
If you are being harassed or witness a breach of this code of conduct, you can get in touch with us in the following ways:
Find a member of event staff (e.g. Walter or Jos) and let them know.
Drop us an email at bestuur@toool.nl.